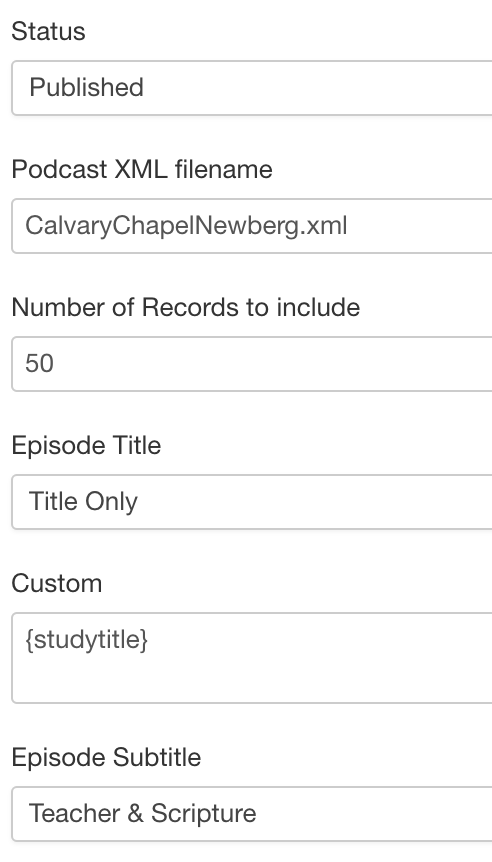 Part of the process is with Proclaim and part with Apple Podcasts.
Proclaim
1. Create a new podcast under the admin menu Podcasts and click New in upper left
2. Most of the information is pretty obvious - but the important one is the File.
See how I've named mine CalvaryChapelNewberg.xml? When you are done and save this - this will be the filename on your server's root.
3. Go into a study or media file and if you edit that media file you can now add that file to the podcast you created and named.